Viguen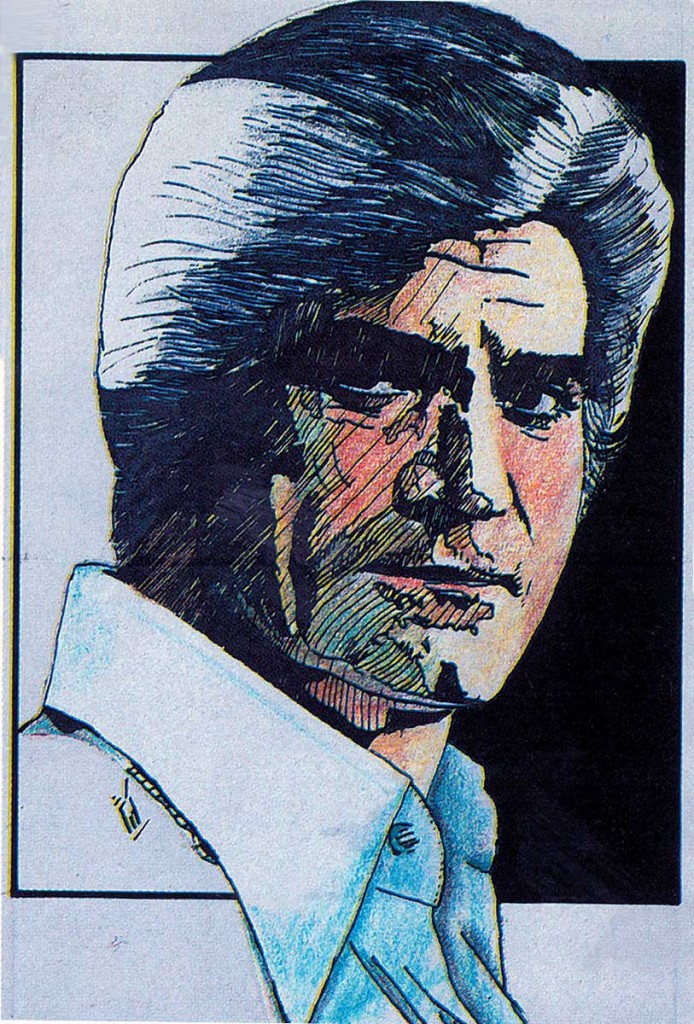 Ink and watercolor, 2" x 3" (5.8 x 7.62 cm.).
Viguen (Derderian) was the Iranian-Armenian Frank Sinatra (or even Johnny Cash) since the 1950s. He later on moved to Los Angeles, where he successfully—and gracefully—entertained his fans internationally, until his passing in October 2003. He was also responsible for the introduction of the guitar to the Iranian pop music, himself playing the instrument with a Russian "alternative" tuning system—that is, an open G tuned DGBDGB).
Koorosh Angali designed close to twenty album covers for him. This is the only one in which he used an illustration; in the rest he used photographs, some of which had historical values, so far as the Iranian music is concerned.